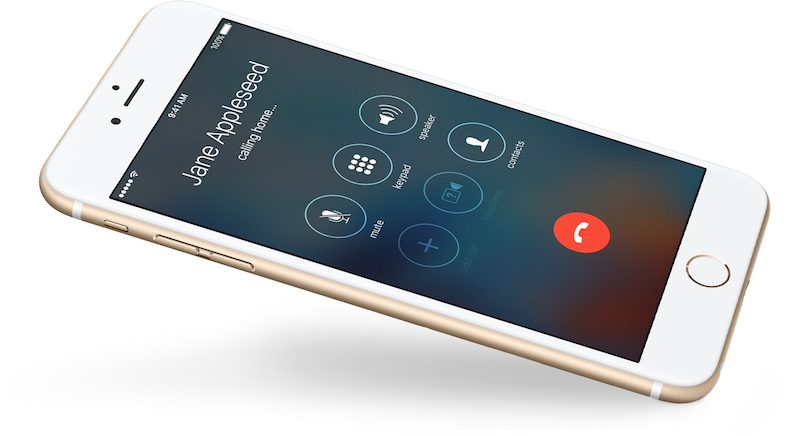 If you have an iPhone 7 or an iPhone 7 Plus that is suffering from a grayed-out speaker button while you are on a call, it sounds like you may have missed the window to get a free iPhone repair from Apple. Fixing this iPhone 7 audio issue is a complex, but an achievable iPhone repair here at Wireless World!
According to a report on Tuesday from MacRumors, Apple is no longer offering free out-of-warranty iPhone repairs for an issue that sees some iPhone 7 and iPhone 7 Plus units out in the wild not allowing owners to switch their call to the speaker option, as it is completely grayed-out during the call. Users are also unable to take Voice Memos as well. We offer this iPhone repair at Wireless World though!
The issue was actually a hardware issue, as was confirmed back in May by an internal Apple document, and could actually prevent some people from being heard at all while they were on a call, or during a FaceTime call. According to Apple, the issue occurs when the phone has been dropped multiple times and the microchip that controls audio is fractured off the mainboard. Luckily, Wireless World can iPhone repair this microchip – replacing it with a new audio microchip that has a good, solid connection to the mainboard. We normally perform this repair for $150, but for a limited time, we are offering it for $120. It takes about 4 hours worth of microsurgical work under the microscope and our technicians have about a 95% success rate due to the complexity.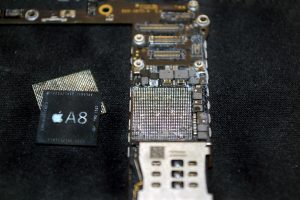 According to this new report, though, it appears that Apple stopped offering the out-of-warranty exception for repairs last week. The publication spoke with multiple sources with Apple Authorized Service Providers who said that Apple recently deleted the internal document related to these issues. As a result, the authorized service providers are unable to move forward with any free iPhone repairs by way of the Apple system.
Now, moving forward, if a device comes into an Apple store and is out of warranty, then the Genius Bar, or any authorized iPhone repair centers, will charge the standard out-of-warranty repair costs to fix the issue. These are very expensive compared to the costs of just having Wireless World repair your phone!
Interestingly enough, at least one source said that the issue is still very much a problem for owners of the inflicted models, and it's unclear why Apple has decided to stop offering the exception now. Here at Wireless World, we typically see three or four of these repairs come in per day, so we know there are many out in the wild to be repaired!
If you have an iPhone 7 or 7 Plus that is exhibiting these issues, call us at (918)970-4460 to schedule your repair! It's much cheaper to repair your iPhone than it is to replace it! Plus if you repair your iPhone instead of replacing it, you save SO much more time, since you don't have to migrate your data, setup the new phone, then goto your carrier to have them update their records with the new IMEI number! Wireless World thinks you shouldn't have to do this runaround just to get a working iPhone repair!
There are also reports of customers getting an Out-Of-Warranty replacement device through Apple or through their carrier's insurance program and finding out they received a used device from another customer. These included phones that were liquid-damaged and even, surprisingly enough, devices that still had other people's data on it!
Get that phone fixed today at Wireless World and don't get a used and liquid-damaged phone from your carrier or Apple!