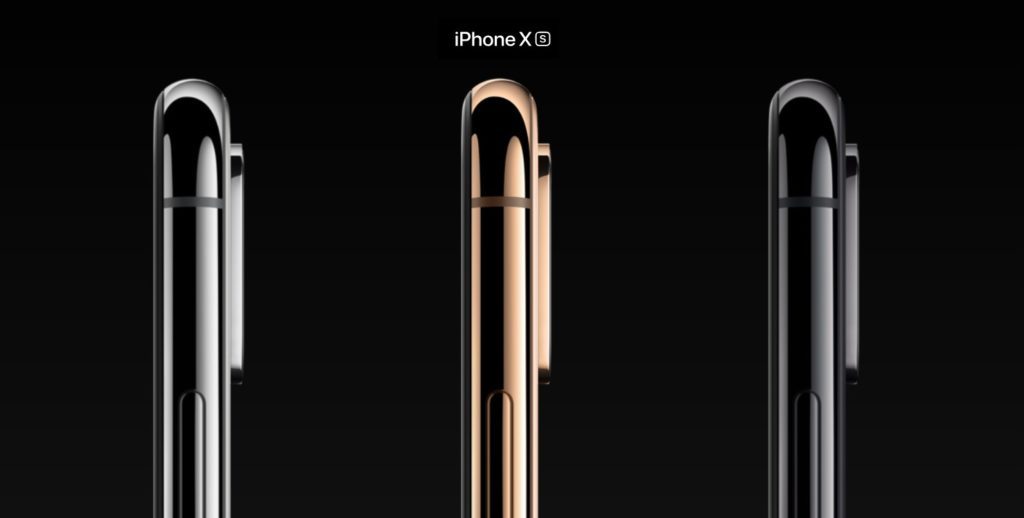 After the success of iPhone X, Apple released iPhone XS on September 2018. As the name infers, it's an upgrade to the iPhone X having same overall design and major features, with a handful of big improvements and new and better enhancements. Wireless World will talk about the iPhone XS in detail and have a close look at the pros and cons of it and the iPhone repairs involved.
iPhone XS – Pros
iOS 12
Using the latest iOS 12 with the iPhone XS, it provides a smooth and enjoyable user experience. The new iOS also has several clever new features, including:
Group notifications – Notifications are lumped into groups, so when you check your device after an hour or two, you won't be flooded with an extensive rundown of notifications.
Screen Time – This feature enables you to monitor how much time you spend on your smartphone, what applications take up most of your time, etc. 
A12 Bionic chipset
This is a standout amongst the most powerful chipsets of any smartphone, giving snappier responses to basic tasks like web browsing or sending messages. In any case, Wireless World thinks the power of this faster chip is best felt when running applications and games using augmented reality(AR). AR applications still have a way to go in enhancing its visual polish, yet the A12 chip is prepared for their future.
Face Recognition
Apple's Face ID technology may not be as quick at unlocking your phone as a password or fingerprint scan, but Apple claims the facial recognition features are quicker and more accurate than before. And it's unbelievably secure.
4 GB RAM
The iPhone XS has 4GB of LPDDR4 RAM. This is useful throughout the OS, yet especially when there are lots of web pages open or you constantly have to jump between active applications.
Dual SIM
The Apple iPhone XS is a Dual-SIM (GSM and GSM) smartphone that accepts Nano-SIM and e-SIM.
Tougher Glass Case
iPhone XS is properly made with stainless steel frame and glass protected with scratch-resistant glass, oleophobic coating, making it harder and tougher against accidental drops. It is also progressively waterproof – IP68 up to 30 minutes in 2 meters of water, so there is never stress over spills or getting caught in a storm. This further reduces the chances of needing an iPhone repair from Wireless World.
Fast Wireless Charging
Instead of increasing the wattage supported by wireless charging, Apple has improved the technology they already have implemented in the previous releases of smartphones Wireless World has noticed.
The iPhone XS has tighter coils internally that support quicker and more efficient wireless charging on existing 7.5W chargers. Best yet, there is no need to upgrade the Qi charger if you already have it.
Improved Screen
While the resolution (2436 x 1125) and pixel density (458 pixels per inch) on the XS are like its predecessor, there more colors because of the enhancement of the dynamic range of its display. If your screen is broken however, Wireless World can replace it with an iPhone repair.
Improved Storage Capacity
Apple has come up with improved storage capacity: 512GB / 256 GB / 64 GB.
Improved Camera
iPhone XS has the same dual 12MP sensor as the iPhone X. But pixel size has been increased for better low-light photographs. The Smart HDR (high dynamic range) mode also improves the details and brightness of your photographs. Techs here at Wireless World love this feature!
iPhone XS – Cons
Problem with the Face ID
The problem with the Face ID is that it isn't appropriate for enough scenarios as the Touch ID fingerprint scanner was. Face ID doesn't work well in low light and at times when it's slow, awkward, or difficult to point your phone at your face — like when you are sitting and you want to check a notification or you're sitting at a stoplight and you want to change playlists on a music application.
Incomplete Touch ID Features
Touch ID doesn't work well when your hands are wet or dirty or when you've got a pair of gloves on. Thus, making it difficult to use it at such situations.
Not Handy
The bigger size of device and large cases are difficult, even impossible to handle with one hand. If you are needing a case or tempered glass for your iPhone repair, Wireless World has a wide variety of selection in stock for you.
Very Pricey
iPhone XS is very expensive as compared to other iPhone models – $1349 from Apple's website.
Headphone Jack
iPhone XS does not support a 3.5 mm headphone jack. Wireless World states this feature went away with the iPhone 7th Generation.
Shorter Battery Life
New iPhones offers a non-removable battery and have shorter battery life than last year's iPhone X:
iPhone XS Max – 10 hours 38 minutes
iPhone XS – 9 hours 48 minutes
iPhone X – 10 hours 49 minutes
No FM Radio
iPhone XS does not offer FM Radio feature.
 No Wi-Fi Direct Support
iPhone XS does not provide support for Wi-Fi Direct.
No memory card slot
No microSD slot is present to expand the memory. Wireless World thinks this is a marketing strategy from Apple to induce customers to purchase more expensive phones with larger storage instead of offering a microSD slot to expand the storage.
No wireless charger
Fast / wireless charger is not included with the iPhone box which adds extra price and is pricey.
The Verdict
The iPhone XS is still Apple's most powerful phone to date, with faster speeds and improved cameras. However, iPhone XS is expensive, the storage options are ridiculously overpriced, you need to purchase quite a few accessories as well, yet those unpleasantries couldn't stain the Apple iPhone XS. Its future seems shining bright and it's probably breaking some records for Apple.
The only concern is how this phone will change the trends in phone pricing, which will be reshaped reaching new heights in the months to come.
Wireless World iPhone repairs start at $49.99. Schedule your repair here!