Phone Repair Sucks...unless it's Wireless World!
Not Just Cheap, But the Best Quality Phone Repairs in Tulsa
 Screen Repairs Starting at $29.95
Contact Us!
Schedule a Repair!
Excellent service bought phone yesterday and found ear speaker not working. Returned next day and was fixed during same visit. Can purchase with confidence here.

Armando Mendez


9/12/2019

The staff is awesome. My daughter broke her phone and they were quick and easy. They quoted me an awesome price. Will defiantly come back!

Energyfc.25 .25


9/07/2019

I just got my iPhone 6S+ repaired, which my carrier tried charging me $275 for. They saved me $175! The staff was very friendly and knowledgeable in diagnosing the problem immediately. This will be my first choice from now on for any future repair and I highly recommend them!

Paula Wesley


9/03/2019

Absolutely love the customer service and quality of products. Very knowledgeable and love their rewards program!!! Very satisfied customer and highly recommend!

Amber Wells


8/29/2019

Every time I've ever been in here they have always made it easier on me and have been very nice I'll always come here rather than a regular phone store

Cameron Metcalf


8/26/2019

Every time I've ever been in here they have always made it easier on me and have been very nice I'll always come here rather than a regular phone store

Cameron Metcalf


8/26/2019

We are frequent customers because of the size of our family and the service is great and never disappoints! On top of that they are quick and very efficient with repairs or whatever else that you are needing done. The staff is also very friendly and engages with their customers.

Andrew Cook


7/10/2019

Fastest service in town and prices are unbeatable. Will definitely do future business with and recommend to friends and family! Wish I knew about this place long ago; could've saved hundreds!!

Emory Wilkins


7/02/2019

I was very pleased with the service I got from Wireless World. Very friendly and very helpful!! Great prices to! I highly recommend them

Deanna Bouman


6/26/2019

My husband and I came into the store looking for an iPhone 8+ unlocked for any carrier, we found exactly what we were searching for with a very affordable price and were offered a 1 YEAR warranty. In my experience purchasing phones in the past from similar businesses this was an absolute delight.

Circe Rosas


6/03/2019

This place is absolutely amazing. I went in because my phone was trashed...screen busted and pieces of glass missing. They were able to replace my screen for a really reasonable price and it was done in about 20 minutes. While I waited they showed me cases and glass screen protectors. These people are absolutely amazing and I am now a forever customer. Thanks guys!

Amanda Hope


5/30/2019

They are the best and the quickest phone screen replacement service. They are awesome. And also low with the price 👍🏻 Must visit

Harikrishna Patel


5/21/2019

APPLE SCREEN REPAIRS
Our Apple certified technicians use OEM-quality parts that meet or exceed the demanding specifications for your Apple device! All repairs come with a lifetime warranty in the rare occasion that your repair has issues in the future!

Samsung Repairs
We understand that breaking the screen on your Samsung device can be a letdown, and while the Samsung screens are designed stronger than other manufacturers, they can break. Rest assured that our technicians have the skills to repair your device back to like-new condition!

Advanced Repairs
Our technicians have over 37 years of combined experience in advanced repairs including microsoldering and repairs requiring the use of specialised tools and microscopes. In addition, we have many repair shops from around the country trust us with their advanced repairs!
Wireless World of Tulsa management was taken over by Zach Abbas in 2010 as an impassioned college student majoring in Marketing. After seeing how the competition was doing business, he noticed many ways to improve and serve his customers with better prices and better warranties.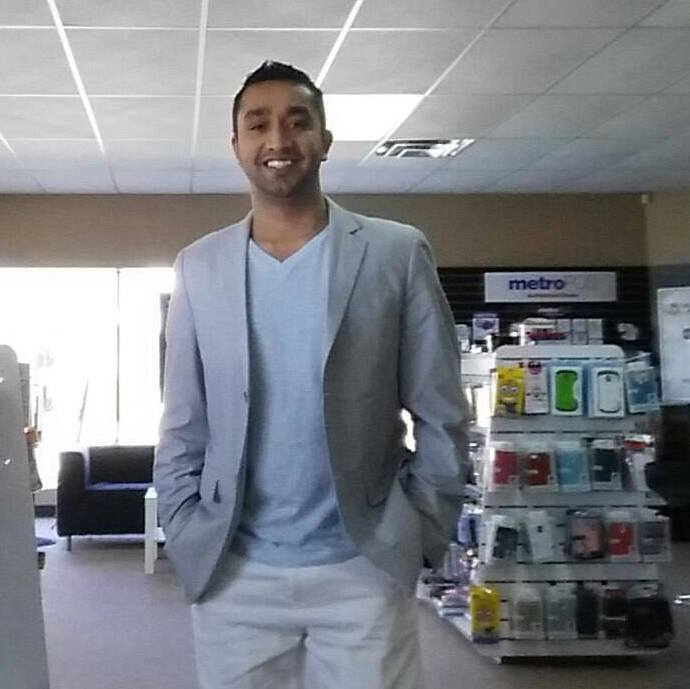 What Our Clients are Saying
"You just fixed my phone again. Made it look brand new again and I appreciate it! I'm happy….MORE than happy! I appreciate all the customer service you provided! Great job!"
"I got my phone from here and had a few issues, but I came back up here and they switched it out and it looks the best! I also got a free tempered glass as well!"