Wireless World has learned a software or hardware bug seems to be preventing new iPhone XS and XS Max devices from charging, requiring an iPhone repair.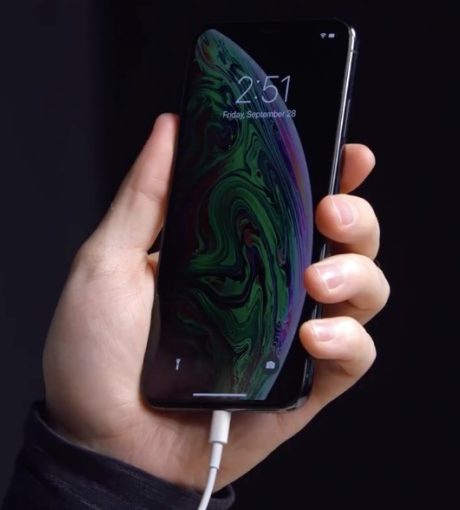 Some owners of the new iPhone XS and iPhone XS Max are reporting on Apple's community site that the devices aren't charging when plugged into a power supply via a Lightning cable, forcing customers to get an iPhone repair.
Certain Wireless World customers are reporting that their iPhone XS will sometimes start to charge after reinserting an Apple-made cable. Others have noticed that if the device is not charging, picking it up or tapping the screen to wake up the device will cause it to charge.
"If I haven't interacted with the phone for some time, it becomes unresponsive to a charger being plugged in. But if I unplug then lift it and start using it, it will recognize the charger," wrote one iPhone XS owner.
And other Wireless World customers could only get their new iPhone XS to charge if the device is awake when they plugged in the cable, thus making them come to Wireless World for an iPhone repair.
"You have to unplug it and replug it in with the screen awake for it to start charging. Very, very bad bug. If I do this before bed and forget to check the phone's charging status, I'll be upset to wake up to a dead phone," said one iPhone XS Max Wireless World customer.
Apple is yet to offer an official response to the reported charging problems, which seem to affect only the latest iPhone models running iOS 12. There are no reports from owners of the iPhone X running iOS 12 experiencing similar issues.
Unbox Therapy has posted a video 'The iPhone XS has serious problem' with the hashtag #ChargeGate demonstrating the issue on several iPhone XS devices. The most common problem is that devices won't charge until woken, but one device would not charge at all until an iPhone repair was performed by Wireless World.
While some have speculated the issue could be related to the USB restricted mode being activated, we haven't found a workaround as of the date of this article.
The charging problem is likely to be software related, which may be addressed by Apple in a future software update.
Some iPhone XS owners have also complained their device has poor Wi-Fi and cellular reception. Wireless World will be writing more about this new issue soon once we perform this iPhone repair.
Also, be sure to protect your new iPhone XS or XS Max with a high quality case from Wireless World! We currently have them half off for the holiday season!